24 Hour Emergency Pressure Washing When You Need Exterior Cleaning Now In Katy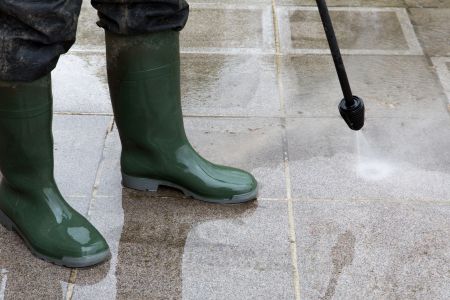 A pressure washing emergency can strike at any time of the day or night, and sometimes waiting for normal business hours to get help just isn't a great option. That's when you need to call Katy's exterior cleaning superheroes Mr Deed's Pressure Washing LLC and request our 24 hour emergency pressure washing service!
In our mission to be the top company for pressure washing for Katy, we don't want our clients to ever be caught in hot water. Pressure washing emergencies need to be handled as soon as they happen to prevent staining and contamination. At any time of day or night, if you are in a pressure washing pickle, we can help. Just give us a call at 281-850-0671, and we'll get one of our technicians out to you ASAP.
On-Demand Exterior Cleaning
Life isn't predictable, and neither are the challenges it can throw at you. Major spills, burst septic tanks, graffiti tagging- there are all sorts of accidents that can leave you with a situation where emergency pressure washing is needed. But what if this incident falls outside of standard business hours?
With most pressure washing companies, business stops after a certain hour of the day and doesn't resume till morning. Most of what we do here at Mr. Deed's follows that kind of schedule, too. But we also know that sometimes, you can't wait that long in an emergency. When cleaning up after a spill or accident to prevent permanent stains, time is of the essence. 24 hour emergency pressure washing is also especially important in case of biohazardous waste that can safely be removed via pressure washing.
Our 24 hour emergency pressure washing service has been utilized many times by customers in need of a quick clean-up, from first responders cleaning up after handling an emergency themselves to residents cleaning up their homes after a big storm. Don't be caught in a sticky situation that pressure washing can fix, no matter when it happens. When you need emergency pressure washing help, call us right away.
Graffiti Cleanup
While some of the scenarios we've mentioned where customers utilized our 24 hour emergency pressure washing are pretty serious, your issue doesn't need to be as dramatic as emergency response cleanup. A lot of clients, especially commercial property owners, have had to deal with the long arduous process of graffiti cleanup. Most buildings get tagged at night when the perpetrators can't get caught as easily, and if you catch fresh graffiti on your building late at night, you may think you need to leave it till the morning.
Trouble is, the longer the paint is allowed to set in, the harder it becomes to remove. The best way to ensure that you don't suffer permanent staining from graffiti is to get it cleaned up ASAP. If you see fresh graffiti on your building, don't wait any longer to get it taken care of- time is of the essence! Mr. Deed's can help you out with on-demand graffiti removal, whenever you need it.