Graffiti Removal To Restore Vandalized Exteriors In Katy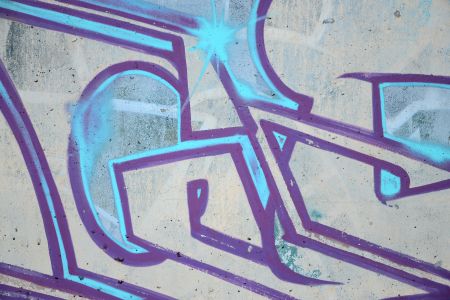 If your Katy property has fallen victim to vandalism, let Mr Deed's Pressure Washing LLC help you clean it up with our graffiti removal service. Unwanted graffiti makes your property look ugly and uncared for, especially if the message is obscene. If you own a business property, graffiti is an especially big problem as it can turn off customers. Luckily, Mr. Deed's can help you clean unsightly graffiti off of your property and get it looking beautiful again. If you need our graffiti removal service for your property, get a free estimate through us by requesting it online or calling us at 281-850-0671.
Spray Paint Clean Up
While graffiti-inspired street art can be beautiful and eye-catching, graffiti, as an act of vandalism, is a nuisance that plagues many properties. At best, it's a little ugly. At worst, it can be offensive or obscene. Businesses, especially, can suffer because of how graffiti harms their curb appeal. The presence of graffiti of your business makes it look unmaintained and run-down, which leads customers to think twice before visiting your establishment.
That graffiti has got to go! It's important that you get that ugly spray paint off of your exterior as soon as possible. Even if you're planning to repaint the area, you should still have as much of the graffiti removed as possible first, so it doesn't show through the layers.
Mr. Deed's wants to help out. Our graffiti removal can help your property regain its dignity and looks in a timely manner. When you've got unwanted spray-paint tainting the look of your property, you can count on the best team for pressure washing for Katy to get it out!
The best cleaning results come from getting graffiti removal handled as soon as possible, so if you've noticed new graffiti on your building very recently, time is of the essence. If it's an emergency, we can be reached day or night to provide our 24 hour emergency pressure washing service. We're here to help!
Restoring Your Home's Appearance After Vandalism
Graffiti can be a nuisance on a business, but acts of vandalism on your personal abode can be intimidating and disturbing. Having your home vandalized is an upsetting experience, one that we'd like to make easier for you.
Though the majority of clients that utilize our graffiti removal service are commercial clients, we want our patrons to know that we can help get graffiti off of their homes too. With driveway cleaning, house washing, and our other lineup of residential cleaning services, we can promptly clean up vandalism and get your home back to its old self again. Don't let graffiti make you feel out of place in your own home- call us today.