About Mr Deed's Pressure Washing LLC - A Katy Pressure Washer You Can Depend On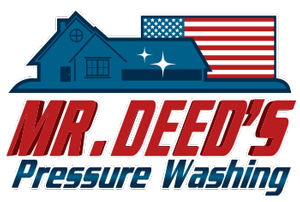 If you need a reliable pressure washer in Katy, TX that's here for you day and night, then it's time you called Mr. Deed's! It's our mission to help keep local's homes and businesses safe, shiny, and clean!
When you call Mr. Deed's, you don't get a random run-of-the-mill pressure washer- you get our safe, professional, and reliable service every time! We go the extra mile to ensure an excellent experience. We don't rush through our work- the slow and steady approach is the surest way to safely clean your property without missing a single spot! We use top-of-the-line tools, equipment, soaps, and detergents so that you're consistently getting the best of the best from us.
So what can Mr. Deed's help you with? From roof cleaning to paver cleaning, we'd be glad to clean your home from top to bottom. If you need help cleaning a commercial property, we've got you covered there, too. And if you have an emergency issue that needs immediate pressure washing, but it's the middle of the night, don't worry- your favorite pressure washer Mr. Deed's is on call 24/7 to provide emergency pressure washing service!
So if you think it's high time to treat your property to the best pressure washing in Katy, make sure you get the best pressure washer for the job- Mr. Deeds! Just dial 281-850-0671 or request a free estimate online! Let's work on giving your property a little TLC with excellent pressure washing today!