Paver Sealing To Protect Katy Hardscapes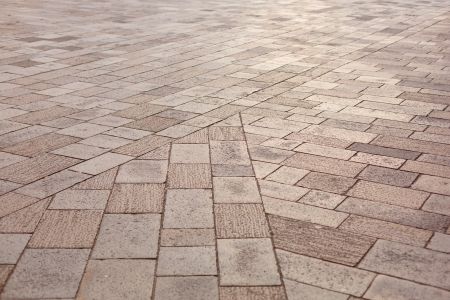 When you've got brick or stone paver areas around your Katy property, make sure their looks and integrity are protected against the elements with Mr Deed's Pressure Washing LLC's excellent paver sealing service. Paved areas can create a beautiful, dignified look for your property, but like any other exterior surface, they can be stained and deteriorated by exposure and pollution. Having these spaces properly sealed once every few years helps ensure that they stay beautiful and strong for years to come.
If you believe that Mr. Deed's paver sealing service can help your home or business thrive, then contact us for a free estimate! You can request an estimate online or by calling us at 281-850-0671. We look forward to serving you.
Brick & Stone Paver Sealer
Brick and stone-paved areas are a popular alternative to concrete for many homeowners, as they have a more unique and distinguished appearance to them. Just like concrete areas, though, these paved areas are just as vulnerable- if not more so- to the weathering effects of the elements and deterioration from pollution and natural invaders. Mold growth is an especially big threat to brick areas, as mold can fully penetrate through the brick, slowly crumbling it from the inside out.
As the local's first choice for excellent pressure washing for Katy, we want property owners to feel safe and secure, not only by enhancing their properties' looks but by extending the lifespan of their exteriors as well. When it comes to brick and stone paver areas, paver sealing is a sure-fire way to protect them from both unsightly stains and deterioration.
Before we apply any sealant, we ensure that the area is fully cleaned first. How do we do this? While pressure washing is sometimes used for harder surfaces, we usually opt for soft washing as a safe cleaning option, especially when treating brick. Our gentle, low-pressure spray bathes your pavers with an antifungal, antimicrobial detergent that breaks down stains and kills any mold, algae, or other unwanted growth.
Once we've rinsed the area off and are satisfied it's 100% clean, we then cover your pavers with a few layers of weather-resistant sealant. Even if your pavers have been previously sealed, we recommend that folks get the pavers resealed about once every two years to make sure that their pavers stay sufficiently protected. If it's been that long- or longer- since you last had paver sealing done on your property, give us a call today.
Quality Concrete Care
Mr Deed's Pressure Washing LLC also wants to help keep your property's concrete surfaces safe from the elements too. Driveways especially need regular cleaning and sealing to ensure that they can continue taking the wear and tear that your vehicles subject them to every day without suffering damage.
We are proud to provide both driveway washing and driveway sealing to help customers protect their driveway's lifespan and ward off ugly concrete stains. We can provide these services for other concrete areas as well, such as sidewalks and patios. Let us know how we can care for your concrete today!