The Homeowner's Handy Fall Cleaning Checklist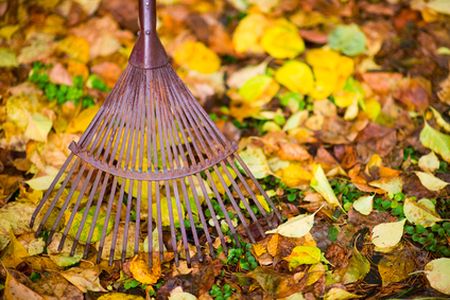 When the air starts to cool down a bit and the leaves on the trees start to turn color, that's when you know autumn is here. Luckily in Texas, our fall season is relatively mild compared to our northern neighbors, but that doesn't mean we shouldn't take fall home maintenance before the upcoming winter seriously. Here are the major pieces of maintenance you'll want to cross off of your fall clean-up checklist this year.
Check The Seals Around Your Doors And Windows
Nothing is worse in the winter than a drafty domicile. Before the weather gets too chilly, make sure that the seals around your doors and windows are airtight. Repair or replace old weather stripping and caulking if you notice any gaps.
Clean Up Your Gutters
Those falling leaves in the fall tend to end up clogging your gutters. That's bad news for your home, as clogged gutters can't do their job protecting your home from rainwater damage.
When the foliage starts coming down off the trees, it's high time to have a professional gutter cleaning done. Don't put your health and safety at risk climbing a ladder to take care of your gutters- hire a professional to empty your gutters out and clear downspout stoppages for you.
Winterize Your Driveway With New Sealant
Moisture in your concrete can wreak havoc on your driveway during the winter. Water expands when it freezes, putting stress on your driveway and cracking your concrete. Lock water out of your driveway with a fresh coat of sealant. A pressure washing professional will do a thorough driveway cleaning to wash out any stains and contamination first, then coat your driveway with a layer of protective sealant that will keep your concrete safe during freezing temperatures.
Freshen Up Your Exteriors
Before the weather gets too cold, it's time to remove any pollen, algae, mildew, and other growth from the previous month. Having a professional house washing and roof cleaning done by a pressure washing expert kills off harmful growth and rids your home's exterior of stains and unsightly grime.
Inspect Your Heating System
If it's been a while since you last turned your heater on, have an inspector come and check it out first for any loose wires, fire hazards, or other issues that can affect it. If you use a fireplace, make sure that your chimney is fully clean and your carbon monoxide detectors are in good working condition. When it gets chilly outside, stay warm and stay safe.
Mr Deed's Pressure Washing LLC is always here to lend a hand with gutter cleaning, house washing, driveway sealing, and any of your other exterior care needs. If you need a hand winterizing the exterior of your property, give us a call at 281-850-0671 and we'll come and help you out. Make sure your home is safe, cozy, and mess-free this autumn with us.