Commercial Property Cleaning in Houston, TX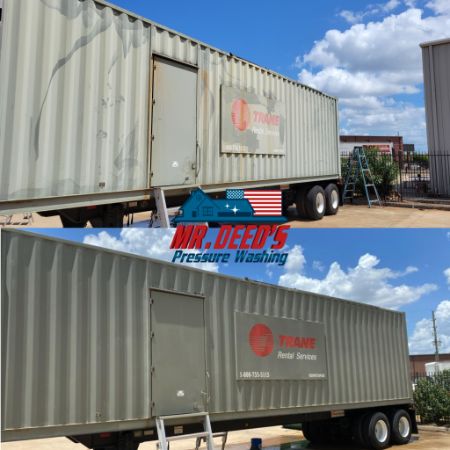 Mr Deed's was asked to come out and clean a mobile generator trailer for a company in Houston. They had one of their mechanics attempt to clean the trailer before delivery and realized that their pressure washing was not getting the job done. It was making it look worse. They asked if I could come out and clean the trailer as soon as possible and to not harm or ruin the expensive generator equipment inside while cleaning to remove the oxidized paint.
I explained my process of safely cleaning the outside of the trailer with no harsh chemicals. Needless to say, they were extremely happy with the results.
Commercial Property Cleaning in Houston, TX Gallery