Yearly Gutter Cleaning in Katy, TX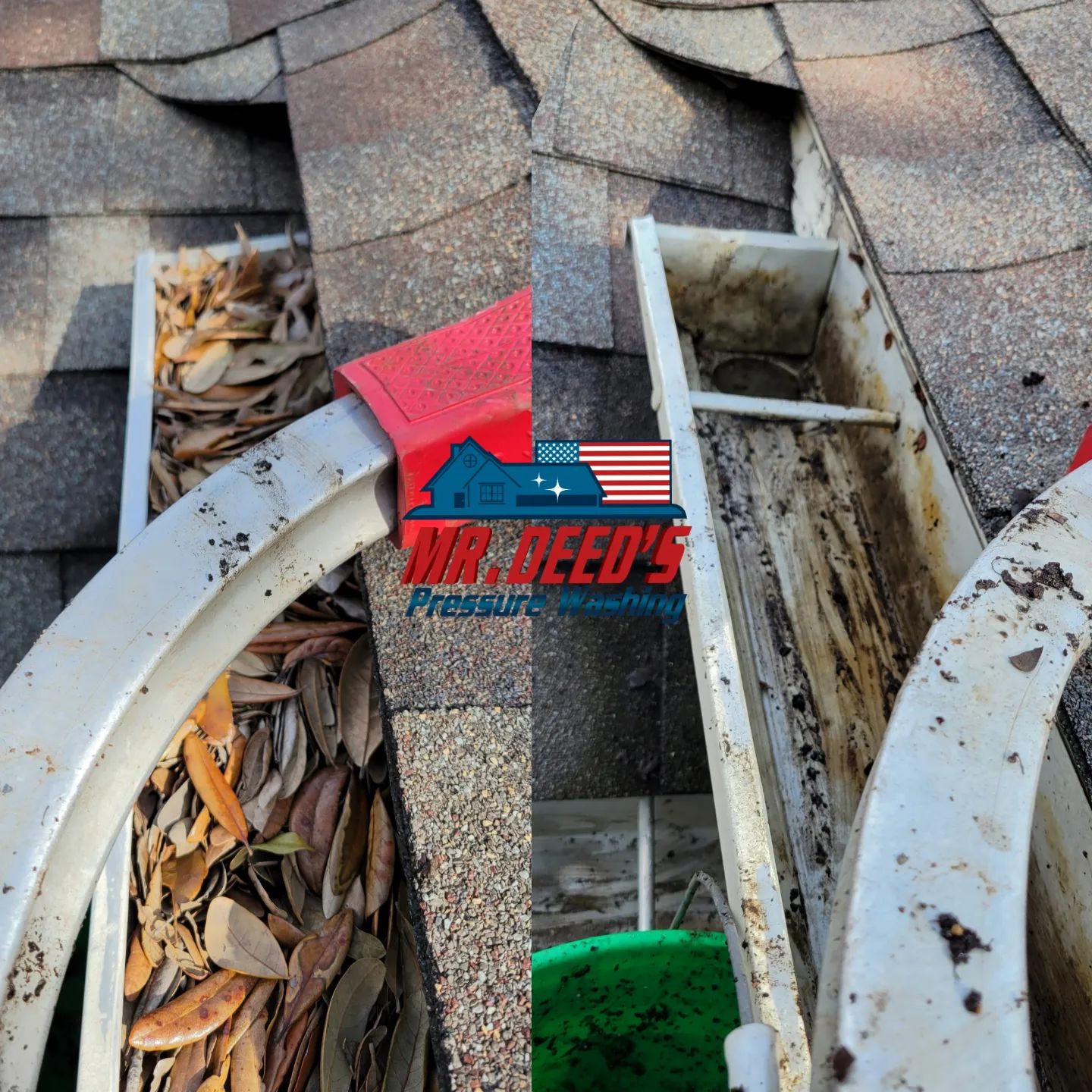 We cleaned out some two story gutters in the Green Trails Subdivision in Katy, Texas this week. This is our second gutter cleaning for this client and they are very happy with the results. Their gutter sections on the front of the home were sagging on the ends and the nails were bent, so we went ahead and replaced two of their gutter nails with gutter screws and reattached them to fix the pitch and water flow.
They have two large mature Live Oak trees in the front of the home and they drop their leaves throughout the year. Yearly gutter cleaning is necessary if you have heavy tree cover around your home. The customers' downspouts were all clogged and full, so we took care of that problem as well!
Gallery
Products Used
Biodegradable Soap and Surfactant